About Farmer of the Year
.

After selling his farm, an aging farmer struggles to maintain his youth by road tripping across the country in a '73 Winnebago.
When Hap Anderson, a widowed 83-year-old Minnesota farmer that thinks he's still quite the ladies' man, sells his family farm, he finds himself adrift and staring a short future in the face. Driven by the possibility of showing up with an old flame and impressing his old army buddies, he sets out to attend his 65th WWII reunion in California with his directionless and unreasonably self-confident granddaughter, Ashley. Each with their own issues and agendas, they head west in a dilapidated Winnebago. Encountering oddball tourist attractions and eccentric characters, they find themselves in seemingly impossible situations with only each other for support. As the journey progresses so does their relationship and they begin to understand and appreciate each other as individuals while discovering that being young and being old, aren't all that different.

With over 200 film and TV credits, Corbin is known for General Beringer in 'WarGames', John Travolta's uncle Bob Davis in 'Urban Cowboy', co-starring with Clint Eastwood in 'Any Which Way You Can', or Roscoe Brown, July Johnson's bumbling deputy in the acclaimed western 'Lonesome Dove'.
From 1979 until 1984, he appeared in several episodes of Dallas as Sheriff Fenton Washburn.  He portrayed former astronaut and local business leader Maurice Minnifield on CBS's 'Northern Exposure', for which he received an Emmy Award nomination and as Tommy Lee Jones uncle, Ellis, in the Coen Brother's Oscar-winning film 'No Country for Old Men'.
Mackinlee Waddell was born in Dallas, Texas and is known for her role on ABC's prime time hit show GCB (Good Christian Belles) playing the recurring role of McKinney Peacham with such notable stars as Kristen Chenoweth, Annie Potts and Jennifer Aspen. Mackinlee is attending the University of Texas in Austin, Texas pursuing her BFA in Fine Arts in the new Actor Training Program. She was just one of 16 selected out of over 900 who auditioned for the elite program. Mackinlee still actively tapes auditions and continues to pursue her acting career while studying at UT.
– IMDb Mini Biography By: MA
With more than 140 acting credits to his name, Terry Kiser is best known for the 1989 cult film 'Weekend At Bernie's' where he played the title role, Bernie Lomax.  Other credits include regular appearances in TV's 'Three's Company', 'The Love Boat', 'Night Court', '227', 'Maude', 'The Golden Girls' and 'Will & Grace'.
Michelle O'Neill
Nancy Anderson
The Pelican Brief (1993)
Under One Roof (2016)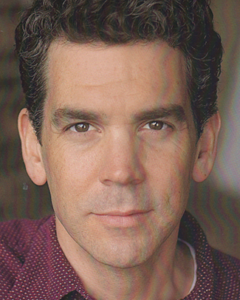 Robert Berdahl
Wayne Anderson
Dreamer (2010)
Great Lakes (2002)
Bind (2009)
James Gaulke
Scott Helgason
Fargo (1996)
Lucky Day (1991)
Older Than America (2008)
A Prairie Home Companion (2006)
Thin Ice (2011)
She Led Two Lives (1994)
A Serious Man (2009)
Factotum (2005)
Best Man Down (2012)
The Center (2015)
Theater People (2013)
Fargo (2014)
Wild Card (2014)
All Night Long (2014)
Justice (2004)
Best Man Down (2012)
Thin Ice (2011)
Escape Back to the Movies (2000)
Douglas Sidney
Interviewer
American Rescue Squad (2015)
Joe Kessler
Travel Agency Manager
A Serious Man (2009)
Best Man Down (2012)
Charlie (2012)
Girl Missing (2015)
Nostradamus: 21st Century Prophecies Revealed (2015)
True Monsters (2015)
Flourtown (2008)
The Public Domain (2015)
The Jingle Dress (2014)
Wunderland (2017)
To Say Goodbye (2014)
Memorial Day (2011)
Soul Survivors: Dating Angels (2015)
Studio Luma (2014)
Last Exit to Jupiter
Dawn of Conviction (2012)
A Cold Day in Hell (2015)
Untamed Heart (1993)
How to Kill a Mockingbird (2002)
Great Lakes (2002)
The Center (2015)
Theater People (2013)
Fargo (2014)
Miles (2016)
The Red Wreath (2011)
Exile (2009)
The Public Domain (2015)
Daddy Yankee: Limbo (2012)
In an Instant (2015)
Philip Spensley
Denny deKoker
Moody Beach (1990)
If Looks Could Kill (1991)
Rudy: The Rudy Giuliani Story (2003)
Casefile 293610 (2016)
Death Rot (2014)
Gone in a Flash (2015)
Marissa Condon
Cheerleader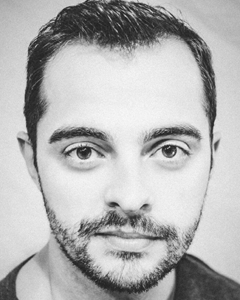 Antonette Trussoni
Travel Agency Hire

producer – director – editor
Born in Rio de Janeiro Vince O'Connell grew up on three continents. Studying mathematics and racing his bicycle in college, story telling was not on the horizon. While continuing to pursue elusive competitive success Vince met his partner Kathy Swanson in Vermont with whom he grew and ultimately sold two successful manufacturing businesses. Attending film school as a much older student in British Columbia and later at the Ohio University MFA film program ignited a passion for visual story telling in which he tries to bring his misanthropic but mildly sanguine humor to film. With Kathy he has produced, directed, filmed and edited over a dozen short films since 2009. "Farmer of the Year" is his first feature film.
Selected filmography:
"You're Not Cindy"(2010), "Staying on Track"(2011), "I Love Bagels"(2012), "Being Billy"(2012), "100 Mile Diet"(2013), "Milk Run"(2013), "Dog Heaven"(2013), "Gideon Blood"(2013), "The Journey of Maggie Monroe"(2014), "Reservation for Hinkle"(2014), "Farmer of the Year"(2019)
producer – writer – director
Independent filmmaker Kathy Swanson has been telling stories since she was a little girl on the family farm in Minnesota enlisting willing and not so willing fellow 8 year olds for skits and spontaneous plays. Her life took another direction when she graduated from the University of Minnesota – Mankato and took a job fighting fires for the Forest Service. While on a winter hiatus learning traditional weaving in Vermont from master Scottish weaver Norman Kennedy she met her partner Vince O'Connell. Over the next 25 years they grew and ultimately sold two successful manufacturing businesses which allowed her to get back to story telling. As a much older student she attended film school in British Columbia and at Ohio University, which, along with her business skills and life experience prepared her for writing, producing and directing her first feature film "Farmer of the Year". She has made eleven films as writer, producer or director since 2009.
Selected Filmography:
"You're Not Cindy"(2010), "Piece Of Cake"(2011), "I Love Bagels"(2012), "We're Off"(2012), "Milk Run"(2013), "Gideon Blood"(2013), "The Journey of Maggie Monroe"(2014), "Reservation for Hinkle"(2014), "Farmer of the Year"(2019)
Rob shoots commercials, narrative films  and documentaries.  Commercial clients include Target, Macy's, Garnier , Nexxus and Coke.  He has shot documentaries for the Discovery and History networks.  "Forensics you Decide" which aired on MSNBC won a Cine Golden Eagle.  "The Artificial Leaf" won 2nd place in the Focus Forward Film Festival.  "Requiem for the American Dream" and "Indian Point" premiered at the Tribeca Film Festival.  He just wrapped up on "Farmer of the Year", a feature film staring Barry Corbin and Terry Kiser and produced by YellowHouse Films.  Rob studied classics at Wesleyan University.  When not on a shoot he can be found in Beacon New York with his wife and daughter: usually splitting wood for the winter or re-reading the poems of Catullus.   His work can be seen at www.robfeatherstone.com
Will is an instrumentalist and vocalist, covering styles from contemporary to classical.  His work has been heard for CBS, Mercedes-Benz, Heinz, and the 2016 Rio Olympic Games.  His scores appear in films, Farmer of the Year, Bullet Point, Alp and The Long Long Story.  Will has also lectured as a guest speaker on scoring and composing at the Minneapolis International Film Festival, The McNally Smith College of Music, and the
Minnesota Association of Songwriters.
He received a composition degree, later pursuing scoring studies with Sean McMahon (Spiderman 3, Ghost Rider, The Grudge).  In Los Angeles, he spent
several months working directly under composer Jeff Rona (Gladiator, Black Hawk Down,Traffic).
Will lives in Minneapolis where he writes for film and commercial media.