About Farmer of the Year
.

After selling his farm, an aging farmer struggles to maintain his youth by road tripping across the country in a '73 Winnebago.
When Hap Anderson, a widowed 83-year-old Minnesota farmer that thinks he's still quite the ladies' man, sells his family farm, he finds himself adrift and staring a short future in the face. Driven by the possibility of showing up with an old flame and impressing his old army buddies, he sets out to attend his 65th WWII reunion in California with his directionless and unreasonably self-confident granddaughter, Ashley. Each with their own issues and agendas, they head west in a dilapidated Winnebago. Encountering oddball tourist attractions and eccentric characters, they find themselves in seemingly impossible situations with only each other for support. As the journey progresses so does their relationship and they begin to understand and appreciate each other as individuals while discovering that being young and being old, aren't all that different.

With over 200 film and TV credits, Corbin is known for General Beringer in 'WarGames', John Travolta's uncle Bob Davis in 'Urban Cowboy', co-starring with Clint Eastwood in 'Any Which Way You Can', or Roscoe Brown, July Johnson's bumbling deputy in the acclaimed western 'Lonesome Dove'.
From 1979 until 1984, he appeared in several episodes of Dallas as Sheriff Fenton Washburn.  He portrayed former astronaut and local business leader Maurice Minnifield on CBS's 'Northern Exposure', for which he received an Emmy Award nomination and as Tommy Lee Jones uncle, Ellis, in the Coen Brother's Oscar-winning film 'No Country for Old Men'.
Mackinlee Waddell was born in Dallas, Texas and is known for her role on ABC's prime time hit show GCB (Good Christian Belles) playing the recurring role of McKinney Peacham with such notable stars as Kristen Chenoweth, Annie Potts and Jennifer Aspen. Mackinlee is attending the University of Texas in Austin, Texas pursuing her BFA in Fine Arts in the new Actor Training Program. She was just one of 16 selected out of over 900 who auditioned for the elite program. Mackinlee still actively tapes auditions and continues to pursue her acting career while studying at UT.
– IMDb Mini Biography By: MA
With more than 140 acting credits to his name, Terry Kiser is best known for the 1989 cult film 'Weekend At Bernie's' where he played the title role, Bernie Lomax.  Other credits include regular appearances in TV's 'Three's Company', 'The Love Boat', 'Night Court', '227', 'Maude', 'The Golden Girls' and 'Will & Grace'.
Michelle O'Neill
Nancy Anderson
The Pelican Brief (1993)
Under One Roof (2016)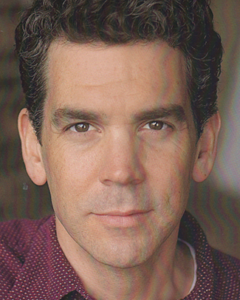 Robert Berdahl
Wayne Anderson
Dreamer (2010)
Great Lakes (2002)
Bind (2009)
James Gaulke
Scott Helgason
Fargo (1996)
Lucky Day (1991)
Older Than America (2008)
A Prairie Home Companion (2006)
Thin Ice (2011)
She Led Two Lives (1994)
A Serious Man (2009)
Factotum (2005)
Best Man Down (2012)
The Center (2015)
Theater People (2013)
Fargo (2014)
Wild Card (2014)
All Night Long (2014)
Justice (2004)
Best Man Down (2012)
Thin Ice (2011)
Escape Back to the Movies (2000)
Douglas Sidney
Interviewer
American Rescue Squad (2015)
Joe Kessler
Travel Agency Manager
A Serious Man (2009)
Best Man Down (2012)
Charlie (2012)
Girl Missing (2015)
Nostradamus: 21st Century Prophecies Revealed (2015)
True Monsters (2015)
Flourtown (2008)
The Public Domain (2015)
The Jingle Dress (2014)
Wunderland (2017)
To Say Goodbye (2014)
Memorial Day (2011)
Soul Survivors: Dating Angels (2015)
Studio Luma (2014)
Last Exit to Jupiter
Dawn of Conviction (2012)
A Cold Day in Hell (2015)
Untamed Heart (1993)
How to Kill a Mockingbird (2002)
Great Lakes (2002)
The Center (2015)
Theater People (2013)
Fargo (2014)
Miles (2016)
The Red Wreath (2011)
Exile (2009)
The Public Domain (2015)
Daddy Yankee: Limbo (2012)
In an Instant (2015)
Philip Spensley
Denny deKoker
Moody Beach (1990)
If Looks Could Kill (1991)
Rudy: The Rudy Giuliani Story (2003)
Marlys Crawford
Lois Anderson
Casefile 293610 (2016)
Death Rot (2014)
Gone in a Flash (2015)
Marissa Condon
Cheerleader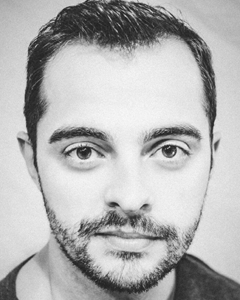 Antonette Trussoni
Travel Agency Hire